Revealed Ministries Cruise!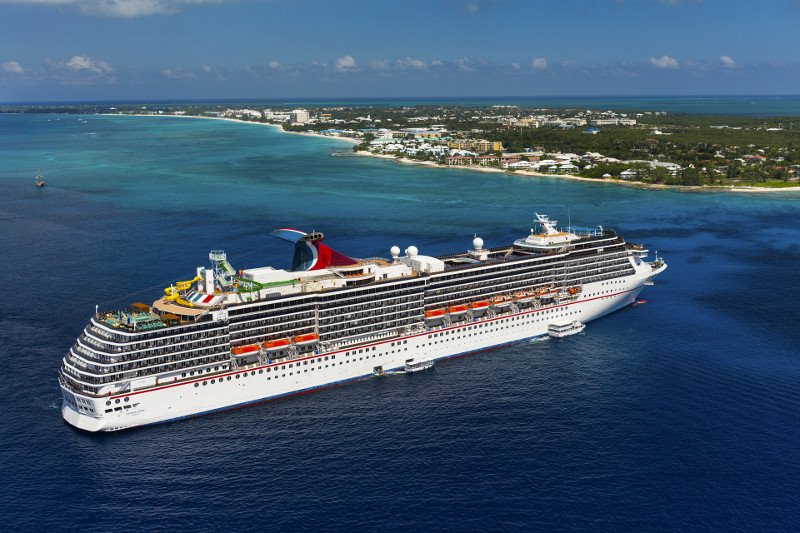 Welcome to the Revealed Conference registration!
Sail away and enjoy time with your sisters, your spouse, your family, and your Lord. Join Briana Nei of Revealed Ministries and her husband Caleb for a 7-day cruise conference on the Carnival Pride out of Baltimore, June 28-July 5, 2020. During the three days at sea between ports, be challenged & encouraged in your spiritual walk through Briana's teaching and prayer ministry and Caleb's musical worship ministry. If you bring your family, your children will love participating in special activities led by Carnival's trained staff while you soak in the conference. Reap the benefits of a Revealed Ministries Conference Retreat plus a memorable vacation all for one price during one week—all meals, lodging, children's activities, conference sessions, and port days included in one price. Ports of call include the Grand Turks; Freeport, Bahamas; and Carnival's own island, Half Moon Cay. Cost also covers a conference T-shirt for each adult and other "goodies." A block of rooms—balcony, ocean view, and inside—has been reserved. Space is limited. Reserve your room or rooms soon to ensure you have the space you need. Both on a limited basis, rooms hold up to four people and connecting rooms for larger families are also available.
Contact April Lane for pricing and availability on rooms for 3 or 4 people. Pricing for 3rd and 4th guests is less than 1st and 2nd guests.
https://aprillane.intoxicatingtravel.com/rw/view/84834?fbclid=IwAR1f9JTjQ0RL69yB9MNJKUn2rr1y98l-03ZEapZmZqJPoqrJK6bLYB23AFY
Who we are in Christ…

"What a great time the Lord gave us through Briana Nei as our ladies' conference speaker on Nov. 3, 2018! As a mother of three, Briana engaged well with women at our conference, a very relatable speaker for all our women–the young moms, single women, grandmothers, widows, and single moms. Women who've attended most of our conferences over the past 8 years were overwhelmingly enthusiastic about this speaker being the best we've ever had. Briana presented three sessions, taken from Ephesians, followed by small group sharing around questions she'd prepared so that women were interacting with her teaching throughout the day. At the end of the day, she led in a time of prayer response when a number of the ladies came up for specific, personal prayer by Briana and her team and experienced God's fresh work in their lives. Our ladies were definitely taught, encouraged, and challenged in their understanding of their identity in Christ. We look forward to using her book on Ephesians in our ladies Bible studies in the future and would definitely invite her to speak at our conference again."
DuAnne Thrush, Women's Ministry Council, Crossroads Brethren in Christ Church, State Line, PA